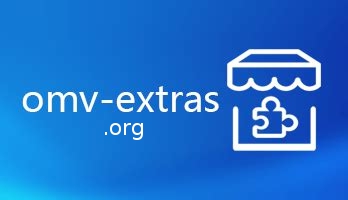 Welcome to
OMV-Extras.org designs value added plugins for Openmediavault, greatly extending server functionality. Further, OMV-Extras.org facilitates the installation of Openmediavault on Raspberry PI's, Armbian supported Single Board Computers and 32bit - x86 platforms.
The document index contains guides for scripted and ISO installs, on the titled platforms. These documents are detailed and are suitable for beginner to intermediate users.


---
The Quick Index for Experienced Linux Users and Admins
For a quick installation of omv-extras, on Openmediavault, run the following command as root:
wget -O - https://github.com/OpenMediaVault-Plugin-Developers/packages/raw/master/install | bash
To install Openmediavault AND omv-extras, follow this

guide

.
---
Plugin source code available on github
---
While access to Openmediavault plugins and documents is free, please consider a small donation to cover the costs of hosting this site. Even small donations are greatly appreciated. Thanks
Venmo: ryecoaaron